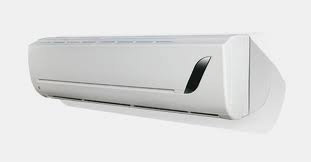 A ductless air conditioner, also known as a ductless mini split system, is available in straight A/C or heat pump models.
Mini split systems are comprised of an indoor air handler and an outdoor condensing unit. Air flow is provided to heat and cool your indoor space directly from the air handler, not through a traditional duct system.
Ductless mini split systems are among the most efficient heating and air conditioning systems on the market today. Conventional heat pump systems have a standard rating of 13 SEER while many ductless air conditioner systems average 23 SEER.
Ductless air conditioner systems provide space saving designs; you will not lose the use of a window as mini split air handlers mount directly onto a wall or in the ceiling of your home.
You experience versatility when adding a ductless mini split system to a sun room, FROG, finished garage, outdoor workshop, outdoor shed, or even as supplement heating and cooling for a specific area in your home.
As with all HVAC units, we do not recommend purchasing mini split systems from internet wholesalers. The manufacturers do not uphold any part warranties for units purchased online. For more information about the process of determining the correct brand, SEER rating, and location of a mini split for your home, call today and speak with one of our installation managers.