Get military discounts in Wilmington, NC and Hampstead on HVAC services, repairs, and installations. We also offer discounts for veterans and first responders.

Our special military discounts are for all active-duty soldiers, veterans of any branch of the military, and first responders in the greater Wilmington area and Hampstead, NC.
Let us thank you for your service and sacrifices, by honoring you with a 10% discount off of your HVAC service repairs. If at all possible, we repair your AC unit to maximize your investment.
If your unit needs to be replaced, we offer you a 5% discount on new system installations.
Give us a call at (910) 805-7621 for immediate scheduling, or fill out this form to request an appointment for service or new system quote: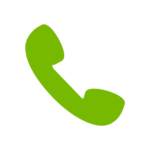 Need immediate assistance? Our HVAC technicians are more than happy to get your heating & cooling fixed fast! Call us today - (910) 805-7621.