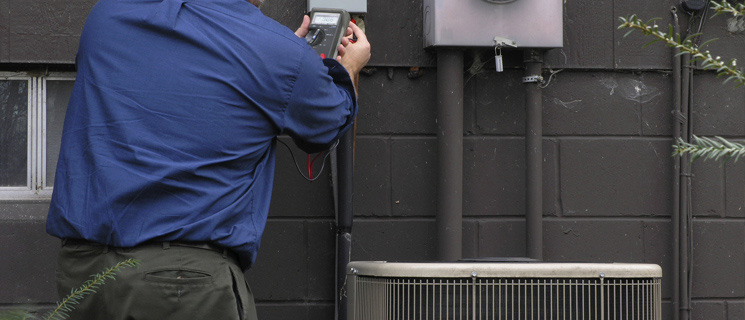 When You Should Get Your AC Refrigerant Checked?
You are noticing low air flow or no air flow from your vents in the ceiling or floor. Do you need an air conditioning repair? (
Read our previous blog to see how to make sure your unit is running correctly.
) After confirming that the outdoor condensing unit is running and your HVAC air filter is clear; you may visually inspect your indoor air handler and look for the presence of ice/frost on the cabinet or copper line set, you may notice an excessive amount of water in the drain pan.
Ice & Frost on The Air Handler (in the Attic or a Closet)
If you can see ice/frost on the exterior cabinet of the air handler, your evaporator coil inside may already be frozen. This can be caused by low refrigerant levels and an air conditioning repair is needed. Excessive amounts of water in the drain pan can occur when clients turn a malfunctioning air conditioning system off when it acts up; allowing the coil to thaw; producing a large amount of condensation.
Ice & Frost on Your Outdoor Air Conditioner Unit
You may also see the formation of ice/frost on your outdoor unit. The copper line set and/or the entire outdoor condensing unit can freeze up. If you see ice and frost on your units, an air conditioning repair is most likely necessary.
Never Thaw a Freezing Air Conditioner System, Then Turn It Back On
If you have the presence of ice/frost and believe the system may be freezing up - Never, Ever turn a freezing system off, allow thawing, and then turn it back on to cool your home. You're A/C is designed to cool properly with a specific amount of refrigerant.
Running your air conditioner when low in refrigerant will damage your compressor.
Compressors will overheat and then – you cause one air conditioning repair to turn into several! Turn the system off at your thermostat and
call to schedule an air conditioning repair
technician to visit as we diagnose your A/C and when necessary, we will locate the leak in your system and repair it to restore your comfort!